Modere Announces Record Growth In North America
February 11, 2017
By Team Business For Home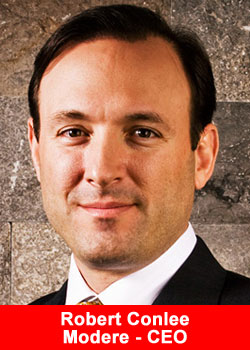 Modere, a Triple A Classified opportunity by Business For Home, and the first social retailer to create a safe and forward-thinking approach to overall wellness, today announced record growth in North America, confirming the success of its disruptive Social Retail model.
Due to this rapid growth and unique business model, Modere is welcoming a wave of direct selling professionals from top companies to its Social Marketer team amidst the recent attention on the instability of self-consumption direct selling models.
Modere's unique focus on customer referrals and team building is resonating with industry distributors and customers alike, said Justin Prince, a top Social Marketer with Modere.
Modere's Social Retail model uses a parallel incentive to reward its Social Marketers and customers, that through its Share the Love program, become authentic brand advocates and introduce friends to Modere.
This customer-centric focus has resulted in a customer per social marketer ratio that is 10 times larger than most competitors, providing stability and a solid long-term opportunity for everyday entrepreneurs.
Social Retail's time has come, said Robert Conlee, Chairman and CEO of Modere.
Independent direct selling distributors have realized that other business models have failed them.
At Modere, we are finally fulfilling the promise of this industry, providing our Social Marketers with the opportunity to earn long-term residual income with a customer-based business.
Modere has spearheaded innovation and disruption across multiple industries – not only within the direct selling space, but also in mainstream retail. Large consumer product companies have seen the value in including a direct selling channel in their marketing mix in recent years.
We're proud to act as a trailblazer in the direct selling industry, said Vic Catalfamo, Chief Marketing Officer of Modere.
Modere has set an aggressive goal of having our clean label products in 10 million homes worldwide by 2020, made possible with our Social Retail model. The future of retail will never be the same – and that's a good thing.
Critical to Modere's success is its commitment to delivering a comprehensive, category-leading, clean-label portfolio of lifestyle essential products, backed by more than 500 published studies and clinical trials, in more than 20 countries.
Its top global products include Mineral Supplement with over $1 billion in sales; the science based, patent pending M3 weight management system; the clinically proven, patent pending Modere I/D anti-aging system; the world's first ever EWG-Verified Oral Care line; and now the award-winning Liquid Biocell backed by multiple clinical studies and seven U.S. and international patents from its recently acquired Collagen Sciences Division, previously known as Jusuru International.
About Modere
Modere offers a category-leading portfolio of live-clean lifestyle essentials including beauty and personal care, health and wellness, and household products that are equal parts safe, high-performing, and beautifully designed.
At Modere, we create more than just products; we create meaningful experiences. We believe modern health involves living clean: pure nutrition, a clean environment and safe ingredients across multiple product categories: nutrition, weight loss, personal care, anti-aging skin care, and household care.
Modere brings a holistic approach to well-being and its products reflect a commitment to excellence and innovation, with tested formulas proven around the globe for 30 years. Modere is headquartered in Springville, Utah and its Marketing Center of Excellence and Public Relations is located in Newport Beach, California. For more info please visit www.modere.com