OneCoin – OneLife Merchant Platform Attracts 5,500+ Businesses
February 8, 2017
By Team Business For Home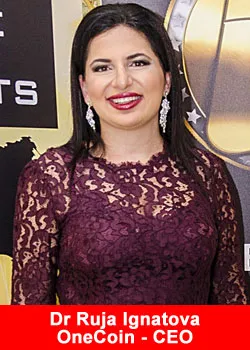 According to OneCoin – OneLife:
DealShaker is an online deals marketplace and advertising service provider with a membership-based customer base. The platform enables business-to-customer and customer-to-customer deal promotions in combination of cash(EUR) and the new-age, mass cryptocurrency – OneCoin.
Meanwhile OneCoin – Onelife have signed up 3 million members and the DealShaker platform 5,500+ businesses.
The DealShaker advertising platform is exclusive to the OneLife Network members and OneCoin owners. You can ask an official OneLife representative about the OneLife Network or register for FREE membership, in order to receive access to DealShaker. All OneLife members can access www.dealshaker.com with their OneLife creadentials.
Dealshaker ads are grouped based on geographic area, business category and type. DealShaker aims to empower all who want to take part in shaping the future of finance by using the virtual mass cryptocurrency ONE as an exchange of value.
The DealShaker team is lead by its strong passion for the sustainable development of an innovative platform, empowering one of the fastest growing networking communities in the world to spend and sell in fiat (EUR) and cryptocurrency (OneCoin).
In a rapidly globalizing world, our aim is to become the meeting hub for shopping lovers, wandering adventurers and for all Internet users, searching for something new to do or try, no matter where their whereabouts. One Platform that accommodates both client and merchant and caters to their needs, where the merchant can be client and every user can sell.
About OneCoin – OneLife
The OneLife Network is a network marketing company, an exclusive membership club dedicated to financial education and providing a work-from-home opportunity to its members. The OneLife Network is constantly growing its portfolio of products and services and expanding outside education in order to provide new opportunities to its members. b) The OneLife Network is part of the OneCoin ecosystem and allows its members to mine and trade with OneCoin. For more information, please visit www.onelife.eu