Mark and Terri Smith Achieve President Rank With WOR(l)D Global Network
April 3, 2017
By Team Business For Home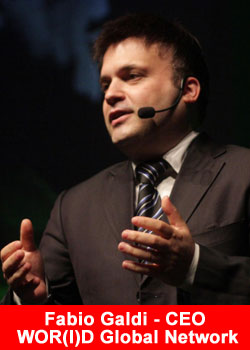 After only a few weeks with WOR(l)D Global Network Mark Smith achieves President Rank with WOR(l)D Global Network, a Triple A Classified opportunity by Business For Home.
I have been out of network marketing for almost 10 years but have always been looking for another company with the right product to build another big organization.
I happened to text Mike Sims at the perfect time and he told me he was looking at joining WOR(l)D Global Network. After much due diligence, into this publicly traded company I was looking for 3 important items.
1. A solid company. 2. A incredible product that is first to market. 3. A compensation plan that pays well for your efforts. And YES all 3 were definitely here.
A huge benefit for me is being able to work again with my long time friend and mentor, President Millionaire, Mike Sims. It's been several years since I've had the pleasure of building success with Mike. This opportunity brings not only financial rewards, but also satisfaction of offering others the ability to regain control of their life. Your desire, not your history determines your success with WOR(l)D.
Terri and I have have been married for 23 yrs and have been blessed with 3 beautiful children. I have been in network marketing for 22 yrs, and have built organizations in the past, but this is the first one that Terri has gone all in with me.
Terri is super excited about this because of the product. It is by far the best product to market hands down over anything she's seen. It's something that everyone needs to check/monitor their health.
I am a product believer, I can't ever sell a product that I don't believe in. This product is revolutionary and is only going to get better so it makes sense for everyone.
This is a vehicle that we can use to finally achieve the lifestyle that we've always wanted. We have both prayed for something like this for a while now, and everything that has happened has all been a God thing!! He is number one in our lives and controls our ship.
The Smith Family
I have done meetings, trainings and conference calls to show others how to meet, recruit and motivate people which has served me well in my networking career. WOR(l)D has allowed me to dream again, pick up the pieces, and focus on a better life for my family. It is providing the time, freedom and financial security that most people only dream about. We are super excited to be a part of this wonderful endeavor with such amazing people to build it with. I'm privileged to be working again with New Diamonds, Dr. Mark and Kristi Debrincat. The sky's the limit.
Being out of the industry for 10 years and coming back with a home run is further evidence of their true leadership and why WOR(l)D is the place to be,
exclaim Chad & Nattida, USA #1 earners.
About WOR(l)D GN
With an Headquarter in MIAMI, USA, WOR(l)D stands apart as a leader in the global markets of media, mobile and wearable technologies. In the 15 offices distrbuited in all the continents, WOR(l)D is employing the brightest minds and best professionals, constantly investing in great ideas and highly motivated people. Every WOR(l)D product reflects its passion for research, innovation and environmental responsibility.
WOR(l)D is a recognized as a leading player in the drive towards a more economically stable, socially connected world. Leveraging a new business paradigm, WOR(l)D seeks to transcend every social and economic boundary. Using innovative products and a proven, direct selling business model wor(l)d is helping people around the globe to transform their lives—and their livelihoods. For more information please visit www.worldgn.com