Valentus Is Growing Fast
August 17, 2017
By Team Business For Home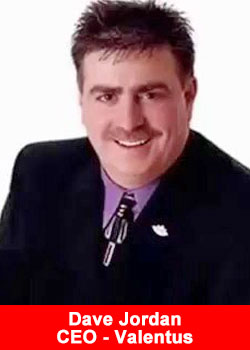 Valentus sales were $3 million in 2015 and $32 Million in 2016. Based on the first 6 months of 2017, the company is on track to more than double that number to $60+ Million.
According to a Valentus press release:
Dave Jordan, Valentus CEO and Founder, and Blue Diamond John Haremza took the song seriously and they're "Hitting the Road."
They are visiting 7 cities in 7 days across North America with the good news that Valentus is thriving and on track to set new records in 2017!
Valentus' latest product, PrevailMAX™, is making a tremendous impact in the marketplace with thousands of consumers providing incredible testimonies! This includes some interesting side effects for many men (of course we can't be explicit or make any medical statements, but there could be a wave of babies named Max in 2018! Lol)
The Valentus "Not for Resale" eCommerce business model continues to expand across the globe with more and more people enjoying the product through Valentus' on-line store across international borders.
Valentus opened the Philippines with an on-the-ground operation in June 2017, and we expect several countries in Europe to be fully registered and operational by the end of 2017.
Valentus officially kicks off the Fall Growth Season (known as the "Fall Harvest" in the network marketing industry) with our 2nd Annual Emerald Leadership Summit in Palm Beach Gardens, Florida at the PGA Resort and Spa.
We will be joined with 500+ Emerald and above leaders. This will be another exciting event with so many powerful introductions including a phenomenal keynote presentation by 3 time NCAA Champion and Life leadership coach Bobby Knight.
About Valentus
In Latin, the word "Valentus" means "prevail," defined as proving to be superior in strength, power, and influence. Recognizing that, we couldn't have picked a more fitting name for a company that strives to be the example in an industry that deserves a leader to follow.
Since day one, our focus, our passion, and our commitment have been to create a company, a product line, and an opportunity built on a foundation of integrity.
From creating significant levels of income, to building strong networks, healthy long-lasting relationships, making new friends, participating in activities you never even knew existed, having the time to do the things you love with the people you love to be with, VALENTUS can help you PREVAIL in ALL of your goals! For more information please visit www.valentus.com