More Than 50,000 Visitors At QNET Absolute Living Expo Africa 2017
October 28, 2017
By Team Business For Home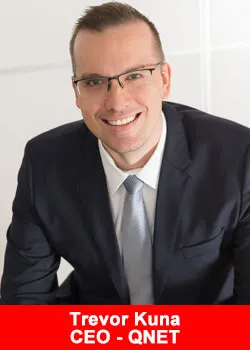 Prominent Asia direct selling company QNET once again rocked the Africa continent with its month-long Absolute Living Expo with more than 50,000 visitors turned up at a total of 7 countries.
Themed around "Absolute Living", a concept that explains overall wellbeing and healthy lifestyle, the expo aimed to provide existing and new potential QNET Independent Representatives with more knowledge and experience towards QNET's world-class products.
The key product highlight was the newly launched HomePure Nova water filtration system, an enhanced water filtration system certified by NSF with a 9-stages of filtration that helps eliminate 99.9999% of bacteria and 99.99% of viruses in water.
Meanwhile, QNET's flagship product; EDG3, Qafé Green Coffee with Nutriose® and Swiss eLearning Institute also drew big crowd to the booths.
Besides product display, there were many interesting activities including product demonstrations, product testimonies sharing on stage, motivational talks by QNET top management and leaders, photography sessions with celebrities, charity activities etc.
The expo saw many distinguished VIPs including The Honorable Minister Pape Guorgui Ndong, Minister of Youth Senegal.
Africa football legend, El-Hadji, Honourable Minister Mr Albert Damantang CAMARA: Minister of Technical Education, Vocational Training, Employment and Labor, Honorable Mr Ouedraogo AMidou, Chamber of commerce president of the central region Burkina Faso and many others.
The month-long expo also captured the attention of various key newspapers, TV and radio stations.
About QNET:
QNET, a prominent Asian direct selling company, provides a wide range of life enhancing and luxury products that are offered through its proprietary e-commerce platform to customers and distributors in more than 100 countries. The company also has over 25 offices and agencies worldwide, and more than 50 stockists, apart from localised operations or franchisees in a number of countries.
Established in Hong Kong in 1998, QNET is a member of the Direct Selling Associations in Malaysia, Singapore, the Philippines, and Indonesia. QNET is also a member of the Hong Kong Health Food Association and the Health Supplements Industry Association of Singapore, among others.
QNET is active in sports sponsorships around the world, including football, badminton and more, due to the company's strong belief that the drive, passion, and teamwork of sports mirror those of QNET. QNET recently signed a new and exciting partnership with Manchester City Football Club (MCFC), as its official direct selling partner for three years. For more information, please visit the QNET website at www.qnet.net