Youngevity Completes Acquisition Of Nature Direct
February 22, 2018
By Team Business For Home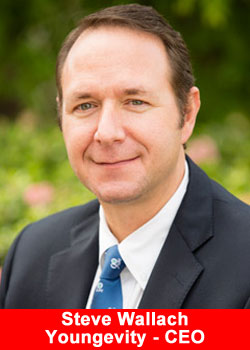 Youngevity International, Inc. (NASDAQ: YGYI), a leading omni-direct lifestyle company, today announced the acquisition of Nature Direct, a manufacturer and distributor of essential-oil based nontoxic cleaning and care products for personal, home and professional use.
Nature Direct was formed in Australia in 2007 to create eco-friendly, effective and affordable home cleaning products using essential-oils. Since then the company has grown its product lines to include personal care and professional use nontoxic disinfectant products.
Until now, Nature Directs sales force has been located in and focused on the Australian market. As part of Youngevity International their products will now be made available throughout Youngevitys social selling program that operates in seven (7) countries including New Zealand, Mexico, Columbia and the United States.
Youngevity has been searching for a green alternative line of cleaning products that would be synergistic with our philosophy of offering products that are supportive of a healthy lifestyle for some time.

Nature Directs products embody those attributes we were seeking and are a welcome addition to our Youngevity family of products,'
stated Dave Briskie, President and CFO of Youngevity International.
"We are excited to join the Youngevity team and become a part of their innovative omni-direct platform as we bring with our clean living message to the company. We knew our essential oil homecare solutions were unique and now a much wider audience around the world will know too.  We expect our distributors will also enjoy the benefits of enhanced earning opportunities and global cross selling opportunities that exist as part of Youngevitys unique selling platform," said Co-Owner, Jeanette Anderson.
Neil Reid, Nature Direct Co-Owner, said, "
We are honoured and privileged to offer a legacy to our incredible team with global opportunities to build an exciting and solid business.

We look forward to a whole new generation of families enjoying healthier and safer homes that are free from toxic chemicals.'
Karla Hart, Co-Founder and Master Distributor, said, We see the global Youngevity opportunities in the emerging gig economy providing an exciting future for our Australian distributors.'
About Youngevity International, Inc.
Youngevity International, Inc. ( NASDAQ : YGYI ), is a leading omni-direct lifestyle company — offering a hybrid of the direct selling business model, that also offers e-commerce and the power of social selling. Assembling a virtual Main Street of products and services under one corporate entity, Youngevity offers products from the six top selling retail categories: health/nutrition, home/family, food/beverage (including coffee), spa/beauty, apparel/jewelry, as well as innovative services. 
The Company was formed in the course of the summer 2011 merger of Youngevity Essential Life Sciences with Javalution® Coffee Company (now part of the company's food and beverage division). The resulting company became Youngevity International, Inc. in July 2013. For investor information, please visit YGYI.com. Be sure to like us on Facebook and follow us on Twitter.