Longaberger Out Of Business, Thousands Of Consultants Desperate
May 5, 2018
By Team Business For Home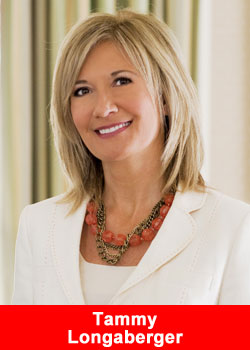 According to a TV Station based in Colombus, Ohio, USA, Longaberger has gone out of the Direct Sales business.
Tami Longaberger, who led The Longaberger Co., a direct seller of home and lifestyle products, since her father died in 1999, resigned as chief executive officer and director of the company in 2015, followed by a lawsuit.
Longaberger parent company CVSL – JRJR Networks  announced in 2015 that John Rochon Jr., vice chairman of CVSL – JRJR Networks and son of the chairman, took over as Longaberger chairman, president and CEO.
The company Dave Longaberger founded in 1973 became a $1 billion business in 2000, when it employed more than 8,200 people.
Tami Longaberger became president of the company in 1994, while her father remained as chairman. She took more of a leadership role as her father battled kidney cancer in his final years.
The Ohio, USA based company has struggled for more than a decade, with sales plummeting to roughly $100 million annually and employment dwindling to 230 employees, including 68 at its Newark corporate office, which had 500 employees shortly after it opened in 1998.
"A local American treasure has gone out of business, shutting down after decades of making hand-made baskets.

The Longaberger Company, a name known across Central Ohio, has apparently ceased operations.

Consultants surprised by the news told to stop taking customer orders. Former employee James Kirkbride said he's sad to see it go.

"They've been there a lot of years. I've talked to a lot of people who worked there for 20, 30 years. And it's. You know, what do you do," said James Kirkbride.

Calls to the company's headquarters have gone unanswered."
Later the companys issued the next statement to the consultants:
"Together with the commitment and dedication of our Sales Field and Customers, we have weathered some extremely difficult times. Now is one of the most challenging times we have ever faced.
We have all worked hard to maintain sales, reduce overhead and manage expenses. We believe these cost savings measures alone will eventually put us into a strong position for moving forward.
However, at this time, our senior Bank lender is sweeping our cash daily, leaving us temporarily without access to operating cash to run the business or make statutorily required payments, like sales tax and payroll tax.
Until clear resolutions are reached with the lender and certain others who seem intent on obstructing our path to success, the management team has directed the company to suspend certain operational functions, including the call center, until additional capital is secured.
Because we understand that you need access to your business information, your Consultant Back Office will remain available at this time. While your customers may still be interested in ordering, we ask that you do not close and process any orders until we know those orders can be timely filled.
As soon as these issues are resolved, we look forward to getting back to business and resuming commission payments. We appreciate your patience and thank you for your continued and loyal support."
About The Longaberger Company
The Longaberger Company is Americas premier maker of handcrafted baskets and offers other home and lifestyle products, including pottery, wrought iron and fabric accessories. The company is based in Newark, Ohio, and there are thousands of independent Home Consultants located in all U.S. states who sell Longaberger products directly to customers.
The Longaberger Company is part of CVSL, a growing federation of direct-to-consumer companies. Within CVSL, each company retains its own separate brand identity, sales force and compensation plan.