Nerium International Announces Third Year As Top 20 Award Recipient From Direct Selling Association in U.S.
June 28, 2018
By Team Business For Home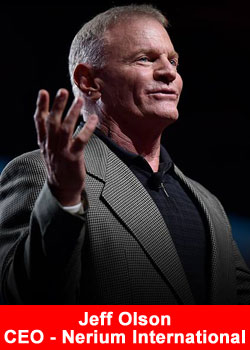 Global relationship marketing company Nerium International is honored to announce that it has earned the prestigious distinction from the Direct Selling Association (DSA) as one of the DSAs Top 20 members for 2018, based on 2017 United States net sales.
The official announcement was made on June 20. Nerium joins as one of the youngest among an elite list of longstanding direct sales companies on their Top 20 list.
 We applaud Nerium International and all DSA Top 20 companies for the products and opportunities they offer millions of Americans, and for the significant contributions they make to the economy,'
said Joseph N. Mariano, President of the Direct Selling Association.
This is the third consecutive year that Nerium International has ranked as one of the most dynamic direct selling organizations in the nation.

We are proud to be recognized among many long-established companies in our industry, while Nerium celebrates its seventh year of business in 2018,'
said Nerium International Co-Chief Executive Officer Deborah K. Heisz.
Direct selling industry growth continues to be steady and strong across the nation, with an estimated 17 percent growth in U.S. retail sales since 2011.
Nerium International Independent Brand Partners exemplify the spirit of entrepreneurship, enjoying flexibility, financial freedom and work-life balance.
Nerium International is poised to continue to innovate and flourish in 2018 as we invest in the development of our Brand Partners, introducing new cutting-edge tools for our sales force and new exclusive products that produce real results,'
said Nerium International Founder and Chief Executive Officer Jeff Olson.
About the Direct Selling Association
The Direct Selling Association (DSA) is the national trade association for companies that offer entrepreneurial opportunities to independent sellers to market and sell products and services, typically outside of a fixed retail establishment.
In 2017, 18.6 million people in the U.S. were involved in some capacity in direct selling in every state, congressional district and community across the United States. In 2017, direct selling generated $34.9 billion in retail sales. For more information, visit www.dsa.org
About Nerium International
Based in Addison, TX, Nerium International is a global relationship marketing company with age-fighting products crafted from cutting-edge research and science. Founded in 2011, Nerium International has shattered industry sales records while developing a strong customer base in North American, Latin American, Asia-Pacific and European markets.
This unprecedented success has allowed Nerium International to generate $1.5 billion in cumulative sales after six years. Nerium International was recognized for its historic growth by ranking No. 1 on the 2015 Inc. 500 List of fastest-growing private U.S. companies in consumer products and services and No. 12 in overall, as well as No. 38 on the 2016 Direct Selling News Global 100 List.
Led by an executive leadership team with vast domestic and international experience, Nerium International is committed to providing an excellent product line based in real science and providing its Independent Brand Partners with a life-changing and outstanding business opportunity through relationship marketing. For more information, please visit: www.nerium.com