WorldVentures Take Action Against Former Employees
June 8, 2018
By Team Business For Home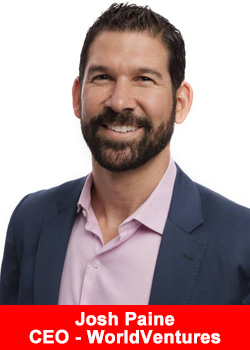 According to an official statement from  WorldVentures:
"When you join the WorldVentures family, you are guided by a set of core values that have become the foundation of our character, success and global reputation. We understand there will be times when WorldVentures employees or Independent Representatives will choose to leave our community.
To protect this house, weve established non-disclosure agreements to guide the behavior of former employees, so that they will not share any information that is proprietary to this company and to the ongoing development and success of your business.
This week  we have been forced to take action against former employees and their new employers representing the MaVie business who have chosen not to follow our non-disclosure guidelines.
Please know, well do whatever it takes to protect our family and our community, and to ensure that you have the opportunity to pursue fun, freedom and fulfillment.
If the need arises, we will continue to take action to keep our business safe, and to allow us to work with trust and confidence in our One Big Team."
About WorldVentures
WorldVentures is a privately held company based in Plano, Texas, that sells travel and lifestyle community memberships providing a diverse set of products and experiences.
The companys goal is to help Independent Representatives, DreamTripsâ"¢ Members and employees achieve more fun, freedom and fulfillment in their lives. WorldVentures uses the direct sales model to go to market with active Representatives and members worldwide.
For more information, visit worldventures.com.