iMarketsLive Pulls Out Of Proposed Crypto-Mining
January 5, 2019
By Team Business For Home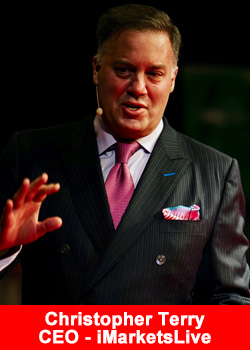 iMarketsLive, a leading financial education company announced today they are canceling the proposed offering of crypto-mining rigs as a product for sale to IML customers, through their independent business owners network.
International Markets Live Inc (iMarketsLive) first announced the proposed sale of crypto-mining rigs at their semi-annual convention in Ft. Lauderdale in September 2018.
Christopher Terry, CEO and master financial educator at iMarkets Live stated:
"with current regulations murky at best, and the deep Bear Market crypto is experiencing today, I believe to offer any form of crypto-mining to our members or IBOs, would go against the very purpose in which I launched the company.
My #1 priority has always been, to offer services and products which enhance the financial future of those we come in contact with, not harm it.
After deep discussions with my V.P.'s and Field Chairmen, I decided to withdraw from the proposed partnership and cancel our agreement before we have sold one rig.
IML will not be selling any crypto-Mining rig as a product offering. Instead we will stay true to our core purpose of offering the most advanced financial strategies and educational services we can to our members."
About iMarketsLive
IMarketsLive is a leading financial educational company, offering a hybrid of the direct selling business model, through e-commerce and the power of social selling. International Markets Live Inc., offers financial education through its IML Academy, proven financial strategies as well as proprietary softwares.
Disclaimer: International Markets Live Inc., is not a registered Broker/Dealer, does not handle the investments, nor offer any recommendations to any Broker/Dealers. As will all financial decisions, individuals should consult the advice of a registered/licensed expert before investing in any financial instrument.
For general information please visit: iMarketsLive.com