iMarketsLive Expands Management Team, Ends Q1 With Record Numbers
April 5, 2019
By Team Business For Home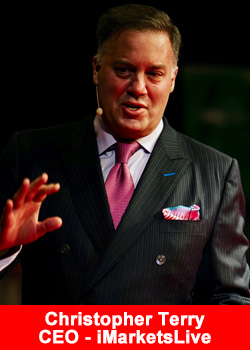 iMarketsLive provides a full array of retail trading products and services to a global audience for those who want to participate in the Forex & Futures Markets and is growing fast.
Kyle Lowe – Chief Operations Officer
Kyle brings more than 20 years of global network marketing experience in operations, executive management, sales, corporate expansion  and merging newly formed entities into existing markets worldwide.
Within recent years, he has been highly instrumental in helping several companies break the billion dollar ceiling and operate well beyond ten figures.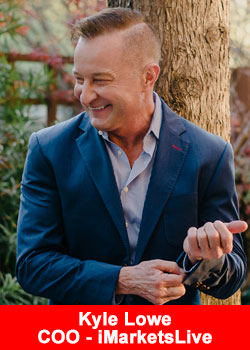 At a personal level, Kyle's sincere passion to change lives globally continues to this day as a leading authority on international expansion with a critical working knowledge of direct sales issues in more than 100 developed & developing countries.
Acknowledged as an expert in marketing, operations, sales, recruitment, and international legal issues within the direct sales market, Kyle has worked and lived in the US,  Europe and Asia for more than 20 years – negotiating the intricacies and challenges of creating a new presence domestic or abroad.
"I am so grateful for this extraordinary opportunity to empower and economically impact hundreds of thousands of lives around the world through International Markets Live and see this company reach it fullest potential." 
stated Kyle Lowe.
Brandon Scott – Chief Marketing Officer
1994 – a young creative mind took a job working for a no-name architectural firm owned by Steve Wynn as a senior designer.  Little did he know that four years later, the very first project he would ever work on would also be the first ever billion dollar hotel built, changing the face of Las Vegas forever.
Ever since the Bellagio™, Brandon has never looked back continuing to be a pioneer and push the envelope of traditional business from a marketing perspective.
For nearly 20 years now, Brandon's international advertising agency has chosen to continue to not follow the rules and assist top fortune 100 company brands into greater success.
As a CMO, he has also helped direct more than three network marketing companies restructure, expand and ultimately grow into the billion dollar market space.
"Here's to the crazy ones. The misfits. The rebels. The troublemakers. The roundheads in the square holes. The ones who see things differently. They're not fond of rules, and they have no respect for the status-quo.
You can quote them, disagree with them, glorify, or vilify them. But the only thing you can't do is ignore them. Why? Because they change things.
They push the human race forward. And while some may see them as the crazy ones, we see genius.
Because the people who are crazy enough to think they can change the world, are the ones who actually do."
– a quote permanently burned onto a brain cell deep within Brandon's head.
A Final Thought from the Founder:
"Part of being a successful company is hiring the right people when you've done everything you can to grow your business.

Both these gentlemen have what it takes to ensure the IML family reaches its goal to become a billion dollar brand touching the lives of millions worldwide."
Christopher Terry, CEO – iMarketsLive™
About iMarketsLive
iMarketsLive provides a full array of retail trading products and services to a global audience for those who want to participate in the Forex & Futures Markets. iMarketsLive's services include a Live Educational Services and other amazing services.
iMarketsLive has a bundled their products/services with a Network Marketing compensation plan that allows its IBO's to earn a generous income by simply sharing their services with others and building a residual income though building a network of IBO's and customers.
For more information please visit www.imarketslive.com