Michihiro Kataoka And Kazuya Maruyama Achieve President Milionaire Rank At VYVO
May 6, 2019
By Team Business For Home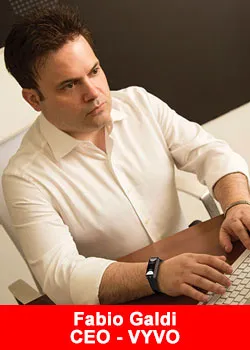 VYVO is experiencing strong early momentum with significant growth in several markets around the world.  Japan has rapidly established itself as an awesome VYVO market.  Following the official global launch of VYVO which was recently achieved, VYVO has already broken two new President Millionaires in Japan.
VYVO is honoring Michihiro Kataoka And Kazuya Maruyama as the newest President Millionaires.  These two dynamic Japanese leaders have experienced this level of success because of their willpower, patience, focus and commitment.
These exceptional people have worked hard, without ever losing focus, to achieve these results. Kataoka-san and Maruyama-san expressed strong confidence in the VYVO vision as announced by CEO Fabio Galdi:
"We have no doubts about the future of VYVO in continuing to create great success.  We've never seen anything in the MLM profession that even comes close to the technology core of VYVO." 

They continued to share their passion and belief in the company's commitment to making life wonderful for people around the world, "
Kataoka-san and Maruyama-san are the first President Millionaires following VYVO's global launch.  They are pace-setters in VYVO's worldwide Smart Revolution and have now become the newest members of VYVO's Millionaire Club.
Because of Fabio's vision and the limitless potential of VYVO, our dream is to create millionaires in our team and to convey VYVO's vision to the world."
With the diligent and faithful efforts of these new President Millionaires, VYVO's success in Japan has already been marked by new accomplishments and record-breaking performances.  These "gold medal" achievements serve to highlight the unlimited support for all that VYVO is accomplishing.
They said,
"With the incredible VYVO vision, we are confident that VYVO will become one of the most influential and innovative technology companies in the world.  The timing is perfect right now to grow strong together."
Warm and enthusiastic congratulations to Michihiro Kataoka and Kazuya Maruyama.
About Vyvo
Vyvo headquarters are based in Singapore, with US offices in Miami, Florida, and Provo, Utah.
Vyvo stands apart as a fast-growing company and a leader in the Network Marketing Industry. In its ten offices distributed across the globe, Vyvo employs the brightest minds, the best professionals and highly motivated personnel to drive its business forward with the most exceptional quality and creating sustainable and valuable opportunities for its distributors worldwide.
Using innovative products and a proven, direct selling business model, Vyvo helps its distributors around the world to transform their lives, their livelihoods, and that of their loved ones.
For more information please visit www.vyvo.com