Univia Proud Platinum Sponsors Of ANMP 2019
May 1, 2019
By Team Business For Home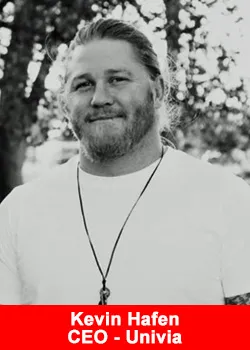 The Association of Network Marketing Professionals (ANMP) will be celebrating their 15th year and this year's event promises to be one of their best yet.
The annual convention brings the most and best trainers and leaders for a packed weekend of, inspiration and connection. Univia is excited to be a Platinum sponsor of this year's event being held in Dallas, Texas on May 30th through June 2nd, 2019.
During this weekend, attendees will hear from over 100 speakers, including Donna Valdes; a respected leader with over 22 years experience building large organizations in multiple companies. Valdes was also a widely respected consultant to many companies, and now a corporate fixture in Univia.  
"When Donna spoke about the ANMP and the value they bring to this profession, we immediately knew we wanted to be a part of it."
says Kevin Hafen, CEO of Univia.
The Association of Network Marketing Professional unites distributors, company executives, and strategic partners of the network marketing and direct sales community.  They are advocates of the profession and provide training, tools and resources.
"Being a part of an event where you can learn from the best and get to see the passion of these leaders first hand was a no brainer. The fact that this organization is a non-profit and created by leaders for leaders, well it is a honor to be a sponsor. It's a small part Univia can play to help the entire profession."
says Hafen.
"Univia is a fresh, young and exciting company. For them to sponsor our event, to make that financial commitment, speaks volumes about their passion to help build up our profession. I've known and respected Donna for many years, and I'm happy to welcome her back to the ANMP along with her new friends of Univia."
says Garrett McGrath, President of ANMP.
To learn more about this year's ANMP annual event, visit www.anmp2019.com.
About Univia
Univia is a leading social selling company distributing cutting edge wellness and personal care products. The company is headquartered in St. George, UT. For more information about Univia's products or opportunity visit www.univia.com or contact info@univia.com