23 year Old MLM Company WildTree Out Of Business
June 30, 2019
By Team Business For Home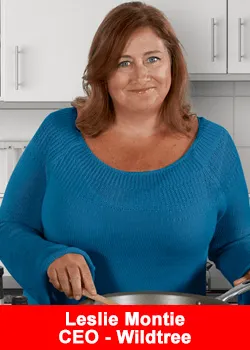 According to several messages on social Media, Network Marketing company Wildtree is closing down end of July.
Wildtree was born over 20 years ago, out of the garage of Leslie Montie, a mom with a major need: nutritious mealtime solutions for her kids. Since then, Wildtree has become a leader in meal solutions for families all over America.
Giving Back is a large part of the Wildtree Mission. In addition to campaigns in response to natural disasters throughout the year, and helping those in need in our own Wildtree family, Reps have the opportunity to take part in a volunteer day every year at our national conference, STIR.
The project each year is dependent upon the location and an assessment of needs in the local community. These projects have ranged from packing over 33,000 meals for hunger relief organizations to giving of our time, talents, and treasures. We do this because we believe there is no greater gift you can give than your time.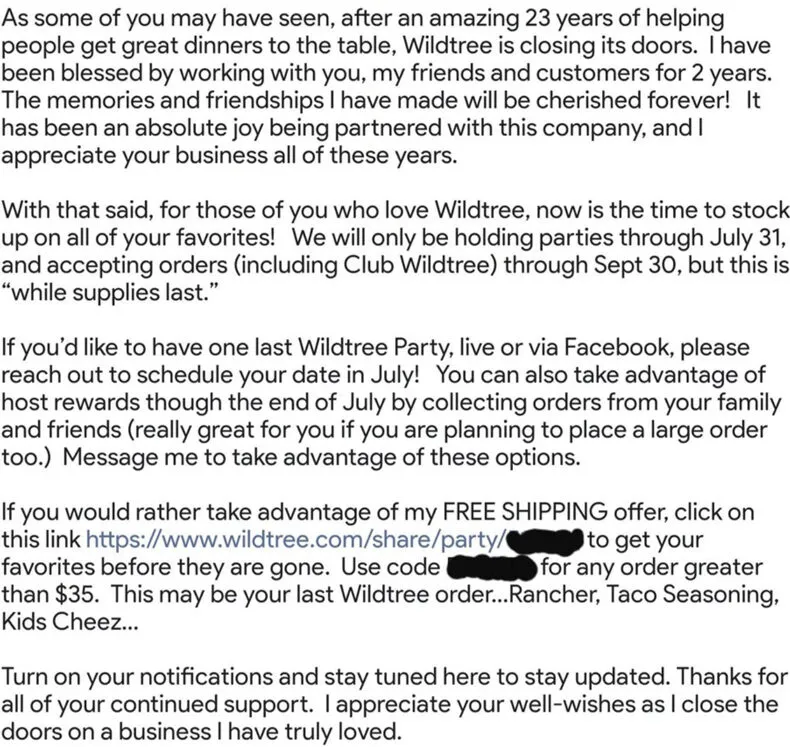 About Wildtree
Today, we produce affordable meal solutions for busy people that accommodate a variety of dietary restrictions and preferences, including gluten-free, low-sugar, vegetarian, vegan, kosher, and organic options. Wildtree Customers can solve their meal time needs based on their individual lifestyle with our Wildtree Fresh, Wildtree Kits, and Wildtree Wellness meal solutions.