ByDzyne Partners With Industry Icon Chan Pross
February 18, 2020
By Team Business For Home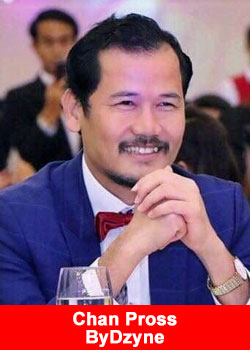 ByDzyne appoints Chan Pross, founder of BEmpire company (Business Empire) as Advisory Board member of ByDzyne Cambodia.
With over 10 years of experience in Network Marketing, Chan has quickly become well known in Cambodia as the entrepreneur of a network marketing revolution.
As a business leader and international motivational speaker, Chan has challenged the status quo, bringing the masses to embrace the profession of network marketing as a valuable business career in Cambodia.
Starting his network marketing career at the young age of 25, Chan quickly learned and grew a deep understanding of the profession. Now Chan has spoken in front of thousands, and possesses such remarkable business leadership, putting Cambodia on the map for this industry.
By measuring his success by the success of others, Chan has skyrocketed to the top as number one in the country, creating network marketing history with integrity, innovation, courage, and a crystal clear vision.
Now he is famously known in Cambodia as the "Man of a Network Marketing Revolution." He puts his pride in creating simple, achievable systems, and trainings that will prove to bring a further edge for ByDzyne.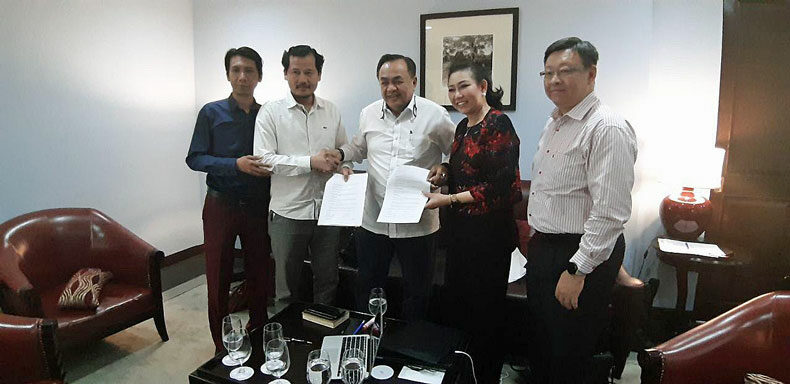 " We feel completely honored to be lock arms with Chan Pross. His leadership quality is unprecedented and on a whole different level and we are excited to see the success we will create together.

What we admire most about him is his complete heart for the people and his servant leadership,"
exclaims Chanida Puranaputra, Co-Founder and Chairman of ByDzyne.
About ByDzyne™
ByDzyne's multi-faceted approach disrupts the traditional industry model by first understanding that one size DOESN'T fit all.
You were born into a particular culture, with unique tastes, interests, and desires. ByDzyne™ was created with a mission to celebrate your uniqueness and empower your extraordinary potential. Our exceptional "culture-crafted" products meet distinct needs in key consumer markets, and our lucrative business opportunity was formulated to fuel your ideal lifestyle, as YOU see fit.
Our visionary leadership wanted to create an unparalleled company with your individual needs in mind, whether as a consumer or Brand Ambassador. This customizable approach is a driving force that propels everything we do and will do in the future. We are launching into not one but FIVE of the fastest growing multi-trillion dollar industries, creating one of the most explosive opportunities in the market, starting with technology, beauty, wellness, travel and now trade.
Our mission is to continue to expand our global footprint into multiple verticals to maximize your income opportunities, capitalize on trends, and gain market share in upcoming industries as they advance.
Through ever-evolving innovation, and with the utmost integrity, our experienced executive team strives to stand apart from the pack, and build a legacy you can be proud of; one you can truly call home. We are ByDzyne™. Where limitations don't exist. For more information, please visit www.bydzyne.com.
Recommended Distributors ByDzyne