Industry Icons Partner Up To Launch A Future Giant
April 2, 2020
By Team Business For Home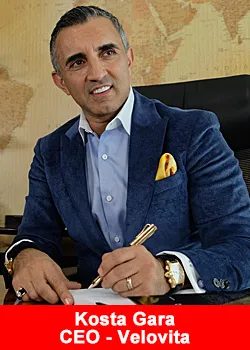 Kosta Gara and Jeff Mack are two industry icons that have decided to partner up and build the industry's most advanced and innovative direct selling company.
Velovita is a transcendent company crossing Direct Sales lines into the e-commerce world, truly creating a unique Social Selling brand that sets them apart from the ordinary while creating a new category of extraordinary to the unprecedented.
After decades in the industry, retiring at the age of 33 as a multi-millionaire back in 2005, Kosta Gara then partnered up with his best friend to start a company in 2007 that recently crossed 500 million in sales and is still going strong 13 years later.
After the second retirement in 2010, Mr. Gara soon began another successful venture this time supporting the industry from the vendor side of the business, which led to the founding of Gara Group. Since then, Gara Group has become one of the fastest-growing conglomerate development firms exclusive in the Direct Sales space in a very short time with offices in the U.S., Latin, Europe, and Asia. He authored Amazon's #1 best-seller, the Organic Networker.
Jeff Mack is a sought-after consultant that has extensive experience leading strategic growth expansions into competitive global markets resulting in $150 million in career total sales as a field leader and over $600 million in corporate annual revenue impact as a consultant.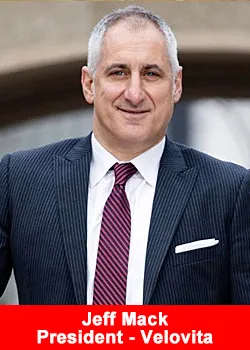 Jeff has been a national keynote speaker at more than 100 direct sales industry conventions and in 2018, Jeff was named as one of 150 MLM Global Ambassadors Hall of Fame by Business for Home magazine. He is an international best-selling author and the co-author of The Ultimate Guide to Network Marketing.
Kosta came out of retirement from being a vendor as he observed so many people in the industry left devastated as many companies fell apart from lack of management experience and expertise. In short, he observed a continual and disturbing pattern; those actually generating a company's revenue getting the short end of the stick.
Since Kosta and Jeff have the direct sales entrepreneur at heart and were fed-up with hardworking entrepreneurs trying to provide for their families and create a better future left disappointed and underwhelmed with unmet expectations.

Thus, with similar philosophies and outlooks, they decided to partner up to build something they could be proud of and others could plant their flag in; to create a legacy with their blinders on and never look back.
Out of tens of thousands of network marketing companies worldwide, there are less than 100 companies that have gone from good to great. With perfect timing, Velovita is destined to be a great company as a world-class innovator and leader in nanoceuticals. With the major focus on fueling your brain to feed your mind, they are building a unique community where the entrepreneur is supported and applauded.
They are headquartered in Florida, USA, 100%, debt-free, with 20+ years of infrastructure and 100% in-house ecosystem from back end to the front end and everything in between. Velovita's executive team will officially kick-off the U.S. pre-launch at 5:55 PM EST on April 5th via this link: www.vvzoom.com as well as their bridge line at 1.520.420.9821.
The pre-launch is by 'invitation only'. Those who sign up on April 5th will be able to purchase a 5-day sample pack on April 20th and in case they need more of the sample pack, again they may purchase on April 25.
The official soft launch will take place on May 5th at 5:55 PM and the official grand opening launch will be held in Las Vegas on September 25th at 5:55 PM EST by invite-only as well.
For more information please visit www.velovita.com
Recommended Distributors Velovita