Industry Legends Tom Wood And Michael Carnevale Join Velovita
April 15, 2020
By Team Business For Home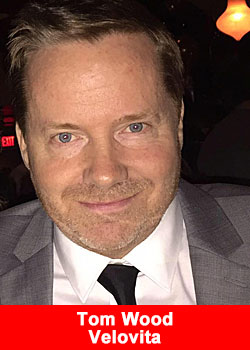 Velovita welcomes industry legends Tom Wood and Michael Carnevale who team up again.
Industry Leaders Tom Wood and Michael Carnevale have done it together before as the top two earners in their previous company and they've decided to build again after being introduced by a friend to the rising of Velovita.
"In 27 years, I've never seen a company that has had so much going for it before it even launched.", said Wood.

"This is the kind of company that someone who has had moderate success in the past can come in and become a top distributor and maybe even a legend. That happened to us and it will certainly happen to a lot of people here."
Velovita is a transcendent company bridging direct sales and e-commerce. A truly unrivaled Social Selling opportunity that sets themselves apart from the typical model, creating a new category of the world's first hybrid direct selling company.
"Velovita has so much executive talent and industry resources it is like a $100M startup.", echoed Carnevale. "For a startup to have not one, but two executives who have had massive success in both the field and as owners are unheard of. We all just got very lucky."
Wood and Carnevale met 26 years ago in a company that was a satellite channel focused on personal development. The commitment to continuous learning and growth bonded the two and has been the foundation of their success over the years.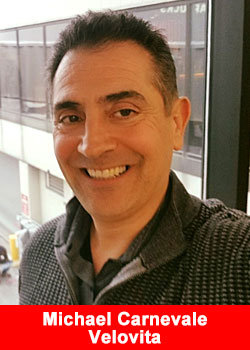 Wood has owned two direct selling companies in the last 27 years and has been a top 10 distributor in two others including a direct selling company with more than 1 million customers. Wood created the first replicated website system in network marketing back in 1996 and he also launched the first personal development internet TV network in 2004. The network had 250,000 subscribers and was in 1 million hotel rooms before YouTube launched two years later.
"Tom is a true leader and professional. We are very excited to have his talent and energy in Velovita and look forward to this being his biggest industry win yet!",
said Velovita Founder and CEO, Kosta Gara.
Carnevale, in addition to being a top distributor, has been a product consultant for several direct selling companies and has been a wellness and fitness coach for more than 30 years. "We are so excited to have Michael join us especially with his keen understanding of healthy nutrition. His enthusiasm for our product confirms what we already felt, that we have something truly special.",
said Jeff Mack, Co-founder, and President of Velovita.
Wood and Carnevale's former company was sold and they built traditional businesses while they took some time to find another company in direct sales that would meet their criteria to build 100% full-time again.
Headquartered in Florida and being 100% debt-free has also helped to empower Velovita with a global infrastructure of offices around the world housing thousands of dedicated employees catering to the direct sales phenomenon. What would normally take years to launch, took Velovita's team merely months to achieve.
"Man, the call with Gara and Mack just changed my life, said Wood. "They understand momentum and timing and right now they've made it so anyone can join for free before the Soft Launch on May 5th, 2020, which gives all of us an incredible opportunity to build a team fast".
About VELOVITA
Founded on 90+ years of corporate and field success, VELOVITA is set to become a global leader of innovation in the field of Nanoceuticals, community expansion, support, social selling and education for the new world entrepreneur. Their mission is to provide an ecosystem of inspiration, education, and life enrichment. Velovita has a singular focus on the individual to increase their daily performance both mentally and physically.
Those who signed up on April 5th for the pre-launch phase 1 will be able to purchase a 5-day sample pack on April 20th and in case they need more of it, again on April 25. The official soft launch will take place on May 5th at 5:55 PM and the official grand opening launch will be held in Las Vegas on September 25th by invite-only.
For more information on VELOVITA, please visit Velovita.com or Velovita's Facebook page. You may also contact us at info@velovita.com. We know you'll #LOVIT!
Recommended Distributors Velovita