Top Leader Grayson Marshall Jr. Joins Cloud 9 Life
May 6, 2020
By Team Business For Home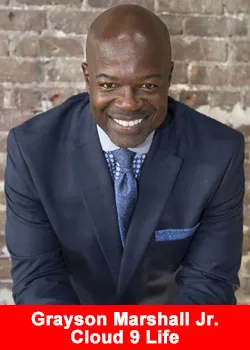 A nationally respected and highly sought-after consultant for a host of college and professional basketball teams as well as Fortune 500 companies, Grayson Marshall Jr. has joined forces with Cloud 9 Life and is quickly rising up the ranks.
Grayson specializes in mentoring a broad scope of sports coaches and C-suite executives to elevate their productivity and accountability and utilizes these special talents in his Cloud 9 Life business to inspire, create and develop the entrepreneurial spirit inside of every member of his team.
"As an entrepreneur I am always looking for opportunities that check off all the boxes and Cloud 9 Life hit every mark. Relevant in a changing marketplace, on trend with gut health and nutritional wellness, Cloud based and utilizing technology to stay ahead of the curve and being socially responsible" says Grayson.

"In any economic climate people still aspire to be healthier and earn extra income, Cloud 9 Life provides a unique opportunity to do both.
As an industry leader, Grayson will act as an ambassador to further heighten and articulate Cloud 9 Life's unique core values along with training the field on how to confidently present and share the Cloud 9 Life story which has been such a crucial part to its early success.
As a 2016 ACC Legend, Team Captain, All-Time Career Assist Record-holder, and Athletic Hall of Fame member at Clemson University, Grayson learned the importance of teamwork and assisting others, which makes him a perfect fit within Cloud 9 Life's culture.
 "We are excited to have Grayson partnering with us. Being able to attract a leader like "The Coach of Coaches" who truly embodies the values and vision we have for Cloud 9 Life is a compliment to what is happening in our company",
says Cloud 9 Life CEO and Co- Founder A.K. Khalil.
"His energy and enthusiasm are contagious and his desire for others to succeed propels his every action".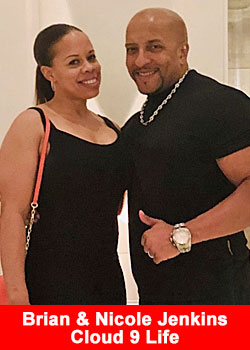 Grayson was introduced to Cloud 9 Life through Brian and Nicole Jenkins, both have been networkers for a combined total of 30 years.
Both Brian and Nicole are results-driven business development professionals highly skilled in the fitness sector managing all walks of clientele (including high profile professional athletes, body building and fitness competitors and actors).
Together they founded The Live. Train. Eat. Team which has coached and trained over 100,000 individuals with over 40 years of combined experience in the fitness industry.
"Our mission is to motivate our client base to become the best versions of themselves, through exercise and proper nutrition. Our passion for health and wellness is what attracted us to Cloud 9 Life and the fact that the product line is on trend and ahead of the curve in many areas"
says Nicole.
"It feels amazing to have the opportunity to help people improve their physical health and financial health at the same time. And always remember, you're either networking or you're not working"
says Brian and Nicole.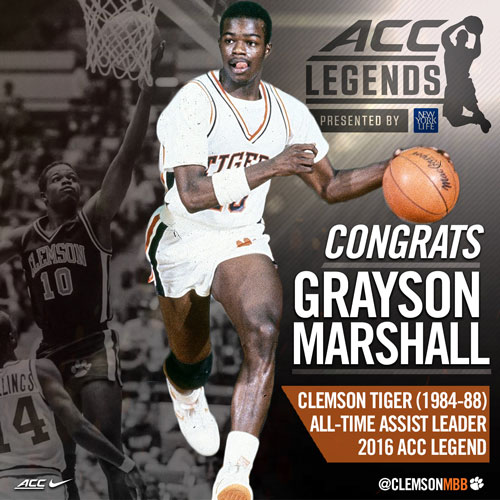 About Cloud 9 Life
Established in January 2020, Cloud 9 Life is a vehicle to help people take control of their health and their finances. Committed to providing truly exceptional products, customer service, and tools to support customer success Cloud 9 Life has made being a business owner more accessible, more attainable, and more fun than ever before. Cloud 9 Life is a privately owned company with headquarters in Naples, FL.USA. For more information, visit Cloud9Life.com