Crowd1 Fights Back Against False Claims And Unjustified Accusations
July 2, 2020
By Team Business For Home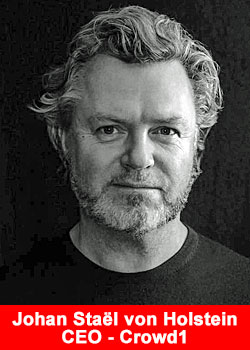 According to a Crowd1 press release:
There are several slanderous, false claims and unjustified accusations circulating against Crowd1, our business model, and the affiliate members. Crowd 1 has, therefore, decided to publish the following statements and clarifications in South Africa and other affected markets regarding such claims and accusations.
Crowd1 is not an investment or financial services company. We are an online network marketing company.
Crowd1 does not sell any kind of financial products or provide any financial services, and therefore there is no need for us to be registered as a provider of financial products or services.
There is no sign-up fee or premium payable in order to join Crowd1, hence no revenue is derived from the sign-up process. All revenues in Crowd1 come from product sales.
As far as we are concerned, there is no rational basis for the false claims and accusations against Crowd1 other than to disrupt its business activities. We are 100% registered in South Africa with all the relevant authorities based on the business model and products we sell.
– Crowd1 is an online network marketing company, which offers an amazing platform to generate additional revenue for themselves. It is possible for anyone to run their business from basically anywhere where there is an internet connection and the only thing you need is a smartphone. Through online network marketing, you basically are giving people a fishing rod and not just a fish. Says Jonathan Ström, Chief of African Expansion and continues by saying:
– We're not selling any kind of financial products or services, and therefore there is no need for us to be registered as such. It is very important that everyone understands this. We don't offer any kind of financial product or provide financial services. It is as simple as that.
Similar to Uber and Airbnb, who own neither cars nor beds or keep any form of stock, Crowd1 does not sell any products of its own. It merely markets other companies' products and services. Crowd1 always strives to find a strategic partnership with companies where we claim it possible to create a win-win situation that can benefit all included parties.
The companies that Crowd1 has identified and are collaborating with are great and successful in the field in which they are operational, Crowd1's intention is, therefore, to expose their services and products to a large number of people through the Crowd1 platform and the usage of Crowd marketing. As a result of this, Crowd1 can offer its affiliate members great products and services at a lower price in addition to other benefits and share the majority of the profits earned back to the hard-working Crowd1 network.
So, if you work hard and are good at your job, you will be rewarded. As previously mentioned, there is no sign-up fee in Crowd1, hence no revenue is derived from the sign-up process. All revenues in Crowd1 are generated from the sales of products, where the focus has mainly been on digital products since it allows us to gain global accessibility and reach millions of members worldwide.
Crowd1 is not like buying stock or shares, where you can sit back and hope it will increase in value, you always need to work and make sales to earn through the compensation plan. I think it is very inspiring to see the hard work that the successful and amazing people put into this,
says Jonathan Ström.
Furthermore, on the 4th of July Crowd1 is really proud to present new products to our exciting product line. This is something that Crowd1 of course would have loved to have launched at an earlier stage but due to the Covid-19 pandemic, these things were postponed until now. Crowd1 also has a really strong product pipeline with additional products that will be launched in the next coming months.
Crowd1's most distinct and disruptive contribution is that it leverages both the crowd- and the sharing economy.
—
Our previous articles about Crowd 1
The South Africa Financial Sector Conduct Authority (FSCA) Warns For Crowd1
Crowd1 Warnings From Regulators In South Africa And Vietnam
Renze Deelstra From The Netherlands Achieves Presidential Rank At Crowd1
Crowd1 Distributors Risk 21 Year in Prison In The Philippines
Crowd1 CEO Is Johan Staël von Holstein – A Fair Short Review
About Crowd1
Crowd1 is a closed membership club by invitation only. The membership is free and as a free Associate you will be allowed to upgrade with different Education Packages, that includes several internal and external features, that Crowd1 from time to time offer their Associates to join and potentially earn money from.
If you choose to be an Associate with a paid Education Package, Crowd1 may provide you with Owner Rights. As a free Associate in Crowd1 you will be allowed to log in at your back-office at the website www.crowd1.com