Jeunesse EXPO 2020 Vision: Global Virtual Event Breaks World Record
September 23, 2020
By Team Business For Home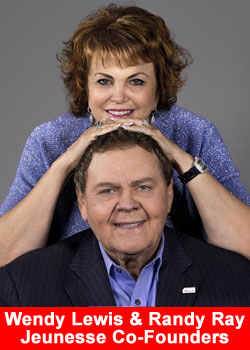 With in-person events sidelined around the world, Jeunesse Global was challenged to reimagine its annual five-city EXPO World Tour. The Jeunesse team rose to the occasion in record time, creating an online platform to deliver truly global and interactive virtual events, with the first streaming live and simultaneously in a world-record-breaking 20 languages.
The Jeunesse EXPO 2020 Vision: Global Virtual Event was broadcast in real-time September 10–13 from the Hard Rock LIVE inside Universal Orlando Resort. It was a full production event complete with striking staging, 360-degree visual coverage, a professional MC, on-stage entertainment, and a live DJ to keep the energy high.
Total views of the event reached 65,693 from 106 countries. Viewers tuned in from their front-row seat at home and learned best practices, attended targeted master classes, received recognition and connected with the Jeunesse vision.
The event featured more than 60 corporate, field and expert speakers. Jeunesse Chief Visionary Officer Scott Lewis welcomed attendees on opening night, provided a company update, and shared his vision for 2021 and beyond.
Company Co-Founders Randy Ray (CEO) and Wendy Lewis (COO) were also on stage to welcome viewers, provide a preview of the event program, and later, share the "why" behind the company's nonprofit foundation Jeunesse Kids. They also launched Mud Pies to Blue Skies, a memoir written by Founder & CEO Randy Ray, and announced that all sales will benefit the foundation.
The pinnacle of the event was when the USA's No. 1 life and business strategist Tony Robbins took the stage to deliver a powerful 3-hour master class intensive that energized, inspired, and challenged Jeunesse Distributors to take tangible action to build and execute their vision.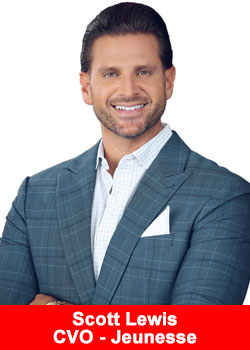 "When the world shut its doors to live events, we knew we would have to reconceive the format of our Jeunesse EXPO 2020 Vision World Tour,"
said Scott Lewis.
"In the face of this challenge, our team was able to develop a virtual event platform that I believe has the potential to disrupt the entire industry. To see our vision of a high-energy, interactive and truly global virtual event come to life in such spectacular fashion was absolutely surreal.

We are so proud of the Jeunesse team for their creativity, hard work, and ingenuity and are incredibly grateful for our Jeunesse Family around the world who trusted in our ability to deliver an innovative, world-class virtual event."
Throughout the virtual event, attendees interacted via a live-streamed Super Fan audience, live chat built into the platform, and Facebook Live.
Viewers participated in interactive games, got behind-the-scenes glimpses, and were rewarded with luxury gift giveaways. The event ended with an 11th Anniversary celebration led by CVO Scott Lewis and the announcement of the Jeunesse EXPO 2021 Ignite World Tour.
About Jeunesse
Jeunesse is a global direct selling company with a mission to positively impact the world by helping people look and feel young while empowering them to unleash their potential. The company's exclusive skin care and nutritional products form a comprehensive Y.E.S. Youth Enhancement System.
With multilingual customer service, back-office support and a global enrollment system, Jeunesse utilizes a cutting-edge platform to share innovative products, training, and support through 32 fully operational offices to markets in over 145 countries. Learn more at jeunesseglobal.com.
Recommended Distributors Jeunesse (LaCore Enterprises)