Naxum Suing Business For Home For Reporting Industry News?
September 2, 2020
By Team Business For Home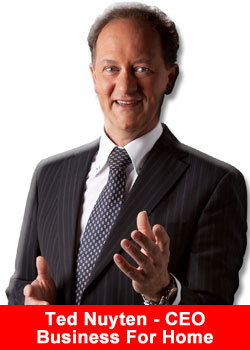 Business For Home received the next email from Jared Flynn, Attorney for MLM Software Provider Naxum:
"I am legal counsel for Naxum.  In such capacity I have been monitoring the events of the last few days relating to Naxum and Cellements Europe.  I have also reviewed your recent articles and emails between Anders Karlsson, yourself, and Ben Dixon.
My investigation has determined that your posts were targeted at damaging Naxum rather than reporting the facts.  Consequently, your actions subject you to liability for defamation and negligence.
Not only did you publish your story without providing Naxum a reasonable opportunity to respond but you ignored the actual evidence which contradicts the assertions made by Cellements Europe and Anders Karlsson.  A review of the messages sent directly by Mr. Karlsson to Ben Dixon, Naxum's CEO, which you have in your possession, indicate that Cellements' failed to pay Naxum in accordance with the agreement.
These messages also contain direct statements from Mr. Karlsson that Cellements Europe was closing down due to funding issues and contain an order that Naxum halt all work. Your reporting deliberately ignores these facts. Furthermore, a review of the information provided to you reveals that Cellements failed to deliver content, training, and other necessary requirements for a successful platform and experienced problems shifting its servers to Naxum.  All of which contributed to Cellements Europe's issues.
Again, none of these facts were contained in your report.  You also failed to note how Naxum bent over backward to assist Cellements Europe by renegotiating payment terms, waiving fees, and offering training with Mr. Karlsson refused because he was "too busy."
It is clear that, rather than provide fair and accurate reporting, you engaged in conduct aimed solely at hurting my client's reputation.  A reputation that has been built over the years on hard work, strong customer service, and an exemplary product.  Your actions are improper, actionable, and must stop.  Therefore you are hereby ordered to
Remove all posts related to Naxum and Cellements Europe's dispute and
Issue a retraction.
If such does not occur by the end of the business day today then my client will pursue all legal options it has against you including filing suit in a court of competent jurisdiction where Naxum will seek all damages Naxum is entitled to under the law.
Let me be clear, my client desires an amicable resolution which involves reporting the actual facts.  Let me be equally clear your article ignores the evidence, the actual details around Cellements Europe's struggles, and was written with the intent to get clicks and harm Naxum.  Consequently, your actions have forced this issue and my client is prepared to move forward.
I look forward to the removal of the post and your retraction.  Should you need additional information please follow this link which provides Naxum's perspective on this matter with supporting information."
---
Our official response:
Dear Mr. Flynn,
No.
Best regards,
Team Business For Home – Ted Nuyten CEO