Tiffaney Malott Top Speaker At The Business For Home Virtual Conference
November 28, 2020
By Team Business For Home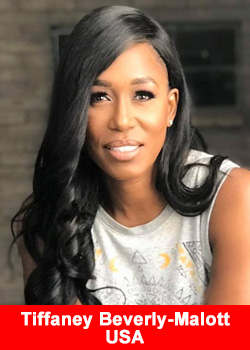 Order your "special early bird priced" ticket here
Tiffaney Malott is not only a 20-year veteran of Network Marketing, she's also an actual veteran who served in the United States Air Force before entering Corporate America.
Tiffaney had been working third shift in a jelly factory when her father suggested that there was a better way to make a living, spend time with family, and have more in life.
"He told me that I didn't have to be stuck in a factory on 3rd shift making jelly until retirement,"
Tiffaney shares.
Almost exactly two years to the date of that conversation, she was introduced to the network marketing industry.
Tiffaney earned 8 figures while building her business nationally and internationally. She was a Top Income Earner for 7 consecutive years. Sought after nationally and internationally for her enlightening, empowering, and entertaining trainings, Tiffaney is now a transformational coach. She uses her expertise to help networkers, direct sellers, and home-based business owners to transform their businesses and their lives.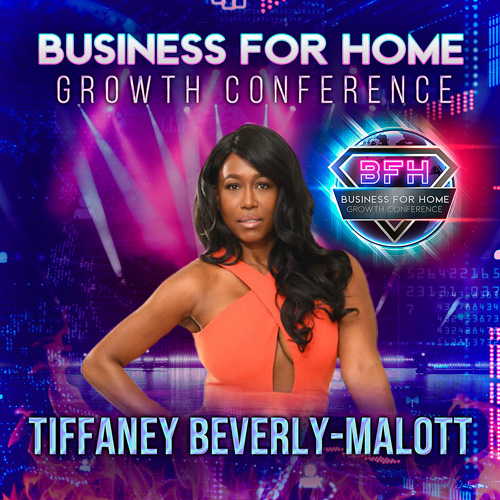 A "special early bird priced ticket" is just $35 for all 3 days!
Young network marketing leaders, fast rising stars, as their mentors will share their methods and "secrets" to recruit, team up and build a large organisation.
30+ Top speakers from Asia, Europe, Africa, Latin America, Middle East and the USA!
Order your "special early bird priced" ticket here
April 2 – 4, 2021
"What's possible for one is possible for all, Network Marketing makes ordinary people to be extraordinary".
A ticket is just $35 for all 3 days!
Order your "special early bird priced" ticket here
About Business For Home Virtual Conference
The virtual conference is delivered to you in a completely generic format. No companies or products are ever mentioned, so you will feel safe to share this ultimate training event with your Team. Emerge from this new era as a true leader. Unveil the secrets of influential network marketeers from all over the work at our event.
And there is no better place to invest in yourself than the upcoming Business for Home Virtual Growth Conference, a three-day life changing experience that features renowned legends and rising stars.
Learn how to excel in your business and be empowered by successful leaders that will provide you with the necessary tools to become a better version of yourself. For tickets please click here, for the conference overview with 30+ speakers please click here.