New U Life Launches UWallet To Improve Fund Management
August 30, 2021
By Team Business For Home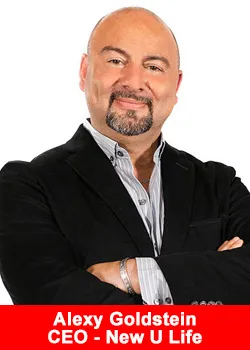 Since its inception, New U Life has sought to push boundaries in the network marketing space. After revolutionizing the health and wellness space by introducing the world's first transdermal homeopathic growth hormone product, New U Life has now officially unveiled its new UWallet™ internal financial platform. Boasting a bevy of new features and real-time updates, it's a multipurpose 21st-century tool that's sure to please distributors involved with the health and wellness company.
Ryan Linton, Chief Administrative Officer at New U Life, explains,
"We designed the UWallet application to make life easier for all our members. The platform primarily centralizes information concerning accumulated commission amounts and makes payouts and purchases seamless. Weekly, earned commissions are added to personal accounts, which then can be transferred to a private bank after two business days."
Continues Linton,
"Alternatively, the built credit can be redeemed for New U Life products, and you can split order payments between methods if you don't have quite enough commissions built up to cover the entire order amount.

We've even added a feature to allow for users to use their funds on products for new members in their team, and hope this element will help foster a social and supportive community between distributors. There's so much to be excited about with the UWallet, and we are proud to announce its availability."
It's an innovative idea to combine so many features under one umbrella, and the UWallet platform aims to cover everything a distributor might need in one easy-to-access location.
Creating UWallet required the entire New U Life team to collaborate, incorporating feedback and ideas from all departments and many members.  A welcome result of this collaborative approach has been the robustness of UWallet's safety features, as multiple team leads contributed to UWallet' systematic feature set.
Matt Hutka, VP of Treasury at New U Life, states,
"We want to take care of those who take care of us, and to us, this means transparency and security. We want our supporters to know exactly how much in commissions they have with us, and then remove hurdles from using this earned credit.

We don't want delays or complications to damper the enthusiasm of our distributors, and with UWallet, both sides receive what they want when they need it."
About New U Life Corporation
New U Life Corporation is a leader in the health and wellness supplement industry and operates with the simple goal of improving people's overall quality of life. Whether it's through its customer favorite SomaDerm® gel or  NeuraVie® drink blends, the company looks to pair each individual with their ideal supplement based upon lifestyle need and fit. New U Life operates on a direct sales model, in which distributors receive compensation based on their individual product sales.
New U Life encourages supporters to become distributors in their direct-to-consumer business model, who then receive commissions based upon their success in sales. For more information, visit www.newulife.com.