Kannaway Wins CBD Court Case In Finland
October 28, 2021
By Team Business For Home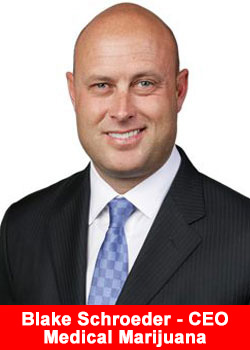 NewMediaWire — Medical Marijuana, Inc. (OTC: MJNA) (the "Company"), the first-ever publicly traded cannabis company in the United States that launched the world's first-ever cannabis-derived nutraceutical products, brands and supply chain, announced today that the Company's subsidiary Kannaway® has won a historic court case in Finland proving the legality of the importation of the Company's cannabidiol (CBD) oil.
"We have been a leader in bringing CBD to Finland, as well as to many other countries across Europe,"
said Kannaway® CEO Blake Schroeder.
"We knew that our operations and sales were legal in Finland but receiving this ruling from the Finnish High Supreme Administrative Court is promising for the future of our company and the entire industry. We are well on our way to becoming the first truly global cannabis company in the world."
In 2018, Finnish Customs confiscated a bottle of Kannaway® Pure Gold and claimed that it was illegally imported since FIMEA, the Finnish Medicines Agency, lists CBD as a medicinal ingredient, causing the Finnish Customs Authority to take a "blanket approach" in treating all CBD products like medicines.
On Friday, October 22, 2021, the Finnish Supreme Administrative Court declared that any product, according to EU directives, would need to be classified as a medicinal product on a case-by-case basis with specific claims on therapeutic effects, dosage and supporting evidence.
In this case, the Supreme Administrative Court has declared that Kannaway® Pure Gold hemp oil is not a medicinal product.
"This is a huge win for Kannaway. Certainly, the European hemp industry will also benefit, but we are proud that it is our Company that took action, fought the battle and won. We hope that this sets an important precedent for other EU jurisdictions where national medicine agencies have held a similar opinion,"
said Kannaway® Managing Director of International Janne Heimonen.
"We have been fighting for many years now to prove that we are not, by law, selling medicine, but that our CBD oil is a nutritional supplement."
About Kannaway®
Kannaway® is a network sales and marketing company specializing in the sales and marketing of hemp-based botanical products. Kannaway® currently hosts weekly online sales meetings and conferences across the United States, offering unique insight and opportunity to sales professionals who are desirous of becoming successful leaders in the sale and marketing of hemp-based botanical products.