XIFRA Attracts 5,000+ Attendees and 100,000+ Online Viewers To Its UNITED Event
November 26, 2021
By Team Business For Home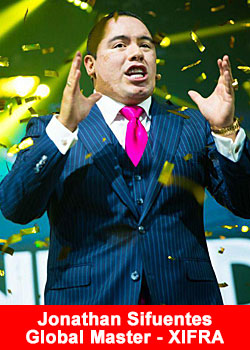 20 and 21 November were memorable days for XIFRA and its entire user community, or as they say, their "nation", with a massive event at which they established concepts, celebrated their growth and declared their intentions for the coming months and years.
The Barceló Maya Arena Convention Centre in Cancun, Mexico, was attended by over 5,000 people from all continents of the world. The event was also available online, with simultaneous translations in at least 8 languages.
UNITED was a dynamic event, where the word "spectacular" is not to be taken lightly: the company spared no expense on a ballroom with two stages and large screens that allowed attendees in different parts of the room to follow the information, and corporate staff and speakers to interact with the audience.
The concept that gave the event its title, UNITED, was that of the unity of the entire community as a single nation, something in line with the company's own philosophy that discourages the creation of large teams with their own brand or that orbit around great leaders as independent personalities:
when someone starts to work within XIFRA, they are part of a large family, without protagonism or rivalry, but in collaboration and with each party contributing their best knowledge and talents to achieve a better organisation.
This theme was reflected throughout the event by means of a show divided into small performances with dancers and acrobats who staged how different fantasy realms, with different characteristics and skills, end up coming together as one.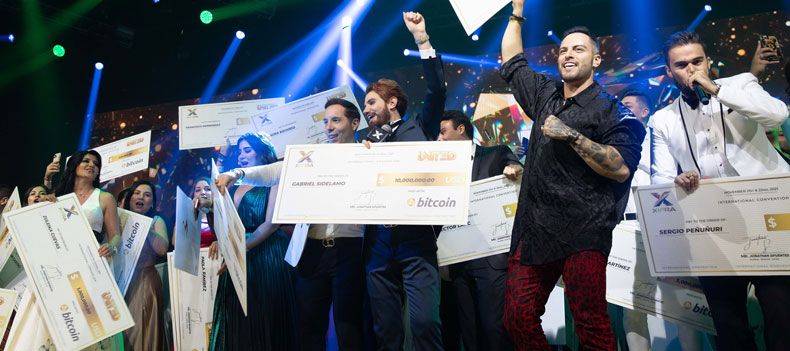 This was not the only show that the more than 5000 people who attended were able to enjoy, as on the 20th, the day closed with a concert by the artist SECH. Throughout the two days, music was an integral part of the event, which also featured the company's official anthem "Together we can change the world", which the whole ballroom ended up singing as the closing song on Sunday night.
The event was not short on business issues either, as it was a weekend full of new products and announcements.
For starters, XIFRA HLT, XIFRA's wellness division, expanded its range of consumable products with Go1, a taurine-free energy drink in four different flavours; and Diamond Skin, its skincare range for all skin types.
In terms of technological services, XIFRA presented its new EQUINOX wallet and an innovative exchange with card payment service, Bix Swap. In Bix Swap, you can exchange cryptocurrencies, and it also offers the possibility to pay in any establishment using a debit card, that instead of being associated to a current account, is linked to Bix Swap to pay from a cryptocurrency wallet.
And speaking of cryptocurrencies, XIFRA made a surprise announcement on Sunday 21 that they were working on having their own token, although this would not go live until December 2022.
Another service, Decentra University, was announced during the event. It is an educational service that will include training material in various areas and will start with a good catalogue of content related to new technologies, such as Blockchain and artificial intelligence, both fundamental pillars at XIFRA. Within the contents of the Decentra platform, there is an important highlight, which is the EXCLUSIVE leadership and personal growth mentoring by John Maxwell.
As a company with remarkable growth in its 24 months of life, this event had a good portion of time dedicated to those who have participated in making that rise possible, with recognitions to its leadership, interview panels with Diamonds and Blue Diamonds, testimonials from senior ranks and a special awards ceremony.
A series of Spartan swords were gifted to XIFRA's most committed leaders as a symbol of their courage and struggle. These leaders became part of a Circle of Warriors, called XIFRA WARRIORS. It was an especially moving moment for those who were called up, one by one, and thanked personally for their work.
Jonathan Sifuentes, Global Master and founder of XIFRA, spoke in his closing speech of the event about the struggle, a war against precariousness that was fought day by day and little by little every time someone entered the industry with the aim of changing their life and that of their family. 
This was one of the company's most important declarations of intent, the war against not making ends meet and not being able to pay the medical bills of a family member.
Another of the highlights of the event, also featuring Jonathan Sifuentes, was his speech in which he talked about life and death. Jonathan, marked by the loss of his father at the age of only 45, reflected on the loss of time and the importance of valuing life and living it in an active and conscious way.
This was one of the lessons that the thousands of participants of the event received, but not the only one, because in addition to the advice given by the company's top earners in their testimonials, the event featured an intervention by personal growth expert John Maxwell, who also addressed the issue of living intentionally and the need to accept that no success exists by accident.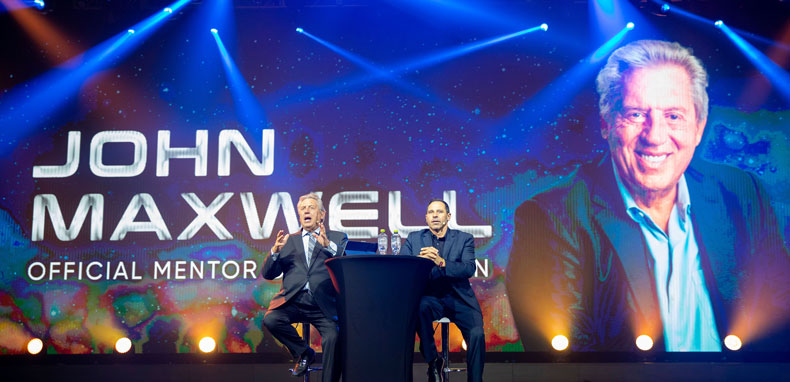 After the event was over, Maxwell gave a private mentoring session to some of the audience.
On the last leg of Sunday's event, XIFRA had several Dubai-related news to share with its nation: The Magical Dubai leadership retreat, the opening of a new office in the Burj Kahlifa building and the next big event, the first Euro-Asian convention in Dubai called XIFRA World Elite. And not far from there, we'll find ourselves in Qatar where next year's FIFA World Cup will be held, which some lucky XIFRA members will be able to attend courtesy of the company.
The opening of the new office in Dubai and the celebration of a Euro-Asian convention are the first big steps for the company's global expansion plan, one of the highlights of an event, which all attendees left with a very positive balance of what had been achieved so far and the goals set for the coming months.
About XIFRA
XIFRA is a disruptive and innovative technology company with a global presence and a decentralised smart ecosystem. Making use of the MLM business model, the company's main goal is to provide knowledge about the latest trends in cryptocurrencies and Blockchain technology with its proprietary algorithmic trading software, creating a decentralised financial protocol through the sharing economy.
XIFRA boasts an extensive ecosystem that also offers other business lines under the MLM model, such as wellness and beauty products, education, real estate solutions and hemp farming. For more information, please visit www.xifralifestyle.com