Oscar Mendoza From Mexico Achieves Crown Diamond Rank At XIFRA
December 6, 2021
By Team Business For Home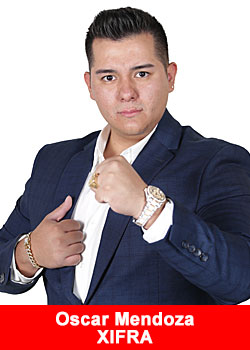 Oscar Mendoza is a network marketing professional with over 6 years of experience in the industry. About his beginnings, Oscar tells us that it was his own family, his mother in particular, who introduced him into the industry.
Curiously enough, it started rather upside down, as it was the son who tried to turn his mother off this business model, considering it if not fraud, al least useless. Quite the opposite of the stories we are used to hearing. But looking closely at network marketing, Oscar started to get interested himself and completely changed his opinion.
"I suddenly liked what I learned and people I met. It took me some time to find the right mentor to show me the business, and when I finally did, I made the most common mistake of all, which was having ego and not wanting to change, to really learn.

But eventually, and looking at my results, which I simply didn't have, I open my eyes and my mind to the new knowledge."
A couple of years ago, Oscar bumped into the fresh project of XIFRA and so met Jonathan Sifuentes, the founder and Global Master of the company, as well as Royal President Omar Salazar.
"I was amazed by the beautiful vision of the XIFRA company for 2020, which is when I was given the opportunity to become a Global Ambassador.

I joined the project because of the great vision of Jonathan Sifuentes about wanting to change the world, as well as the concept of decentralized services and the diversification of the company's activities.

That also include real estate, hemp farming and wellness products, giving people education, knowledge and an opportunity for everyone to have different checks and ventures in one company, so that together we can change the world."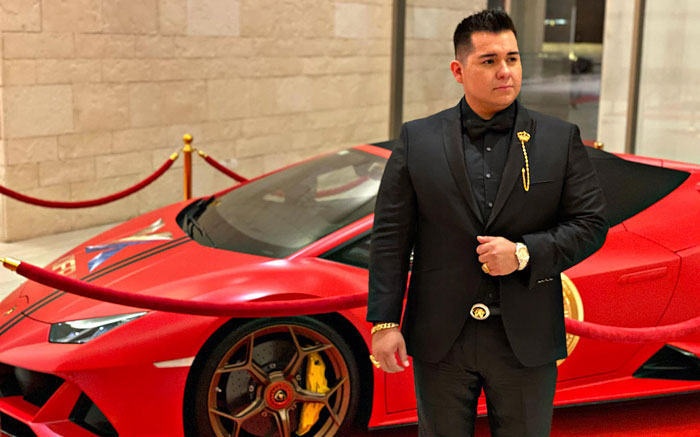 Oscar admits that when he joined XIFRA, he wasn't doing very well in life, "financially and personally broke", according to his words. And in less than 2 years, he has already achieved the prestigious rank of Crown Diamond and became one of the top earners in the company.
"Today, I finally feel fulfilled. XIFRA has taken my life and that of my family to the levels I never imagined.

But more importantly, I have been able to help so many people, so many families change their lives, their mindset and their economy. I feel blessed by my team, the people who chose me and trusted me and who now have important ranks in the company.

My vision with XIFRA is to contribute to changing the world, to spread education in various business, digital and personal areas, spirituality, mentality, health and economy.

To create a culture of entrepreneurship and mindset different from the entire industry with genuine leadership and with the vision of the company, a company that transcends in time and in the lives of millions of people."
Oscar tells us that in the long term, apart from growing personally and professionally, he would like to travel around the world giving conferences and trainings so as to be an inspiration to as many people as possible.
About XIFRA
XIFRA is a disruptive and innovative technology company with a global presence and a decentralised smart ecosystem. Making use of the MLM business model, the company's main goal is to provide knowledge about the latest trends in cryptocurrencies and Blockchain technology with its proprietary algorithmic trading software, creating a decentralised financial protocol through the sharing economy.
XIFRA boasts an extensive ecosystem that also offers other business lines under the MLM model, such as wellness and beauty products, education, real estate solutions and hemp farming. For more information, please visit www.xifralifestyle.com