USANA Revenue 2021 Up %% To $1.186 Billion
February 9, 2022
By Team Business For Home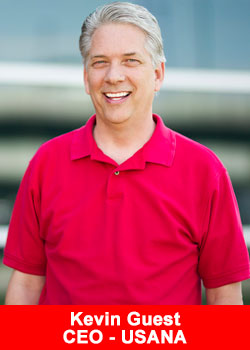 USANA Health Sciences, Inc. (NYSE: USNA) announced financial results for its full year and fiscal fourth quarter ended January 1, 2022.
Key Financial & Operating Highlights
Fiscal year 2021 net sales grew 5% to $1.186 billion.
Reported fiscal year 2021 diluted EPS totaled $5.73.
Fourth quarter net sales reached $267 million and diluted EPS were $1.03.
Company provides initial 2022 net sales guidance of $1.125 to $1.225 billion and initial diluted EPS guidance of $5.25 to $6.00.
The Company maintains a 52/53-week fiscal year. Fiscal 2020 was a 53-week year and included one additional week of sales in the fourth quarter.
"USANA delivered year-over-year net sales growth for 2021, despite a challenging year-over-year comparable and a global operating environment that disrupted many of our growth initiatives and planned events,"
said Kevin Guest, Chief Executive Officer and Chairman of the Board.
"Importantly, we made meaningful progress during the year in executing our digital transformation strategy, which is key to improving our overall customer experience and setting the stage for future net sales growth."
About USANA
USANA develops and manufactures high-quality nutritional supplements, functional foods and personal care products that are sold directly to Associates and Preferred Customers throughout the
United States, Canada, Australia, New Zealand, Hong Kong, China, Japan, Taiwan, South Korea, Singapore, Mexico, Malaysia, the Philippines, the Netherlands, the United Kingdom, Thailand, France, Belgium, Colombia, Indonesia, Germany, Spain, Romania, and Italy.
More information on USANA can be found at www.usana.com.