Neora Is Helping People Feel And Look Younger With NeoraFit
April 4, 2022
By Team Business For Home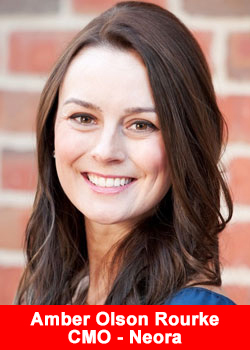 As a leader in anti-aging, Neora is continuing to make people better with its cutting-edge, age-defying skincare, hair care, and wellness product lines and programs.
The NeoraFit Weight Management & Wellness System combines daily nutritional supplements with sustainable lifestyle habits, accountability tools, and a network of support to help people achieve their health and fitness goals.
According to research published in The Journal of Physiology, those who live a physically active lifestyle can better protect their bodies against age-related muscle loss and function. Now with NeoraFit, it's easier than ever to incorporate fitness into your life every day.
Nutrition as Easy as 1-2-3
With state-of-the-art formulas backed by the very best in science, NeoraFit supplements are holistically designed to naturally support the body's fat-browning process and boost metabolism, helping people achieve their weight-loss goals.
Fat browning, or thermogenesis, converts the body's white fat cells into brown fat cells, which are more easily burned. In just three easy steps, Slim + Skin Collagen Powder in the morning, Block + Balance Pre & Probiotic taken at noon, and Cleanse + Calm Nightly Gentle Cleanse at night, these high-grade supplements are made with natural ingredients that will turn your body into a fat-burning furnace 24 hours a day.
The Power is in the Program
In addition to innovative and multifunctional nutritional supplements, The NeoraFit Weight Management & Wellness System also includes accountability tools to help keep people on track with their fitness, such as healthy recipes, fitness routines, meditation tips, community support groups, and so much more.
Neora ensures that when members commit to changing their lives for the better, they will have everything they need to maintain a healthy lifestyle.
NeoraFit also incorporates six healthy habits based on the principles in CEO Jeff Olson's best-seller, The Slight Edge, that help achieve and maintain an ideal weight: hydrate, breathe, move, practice mindful eating, reduce eating windows, and take NeoraFit supplements throughout the day.
These daily health disciplines work synergistically to help users attain a successful fitness program that provides outstanding results.
Take the GetFit Challenge
Starting January 1, 2022, and ending April 30, Neora's GetFit Challenge has become a rallying cry for those who want 2022 to be their fittest, healthiest, and happiest year yet.
This lifestyle challenge encourages users to make intentional and sustainable progress toward their fitness and weight management goals, with the added bonus of having a chance to win fabulous prizes such as a Mirror Basic (retail price: $1495), a $500 AloÒ Yoga gift card, a QardioBase2 Wireless Smart Scale & Body Analyzer (retail price: $149) and a nutribullet ProÒ 900 blender (retail price: $109).
Entrants can sign up for the challenge at neora.com/getfitchallenge, choose either the NeoraFit Wellness & Weight Management System or the New Year Reset Program and submit before and after photos, as well as progress details, before April 30, 2022.
About Neora
Based in Dallas, Texas, Neora is a global relationship marketing company with age-fighting products crafted from cutting-edge research and science.
Founded in 2011, Neora has shattered industry sales records while developing a strong customer base in North America, Latin America and the Asia-Pacific. Neora is committed to providing an excellent product line based in real science. Visit www.neora.com for more information.
† When used in conjunction with a calorie-controlled diet and exercise program. Individual results may vary.
*These statements have not been evaluated by the Food and Drug Administration. This product is not intended to diagnose, treat, cure or prevent any disease.
Recommended Distributors Neora