ByDzyne Welcomes Industry Leaders Dave And Yvette Ulloa
February 1, 2023
By Nicole Dunkley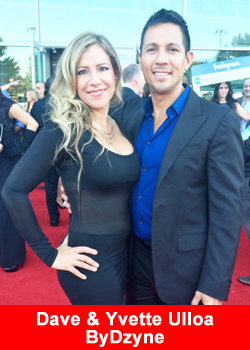 Not even two months into the New Year and ByDzyne, a company already renowned for its seismic ripples in the network marketing universe, has today announced its most earth-shattering tremor in 2023 with the arrival of industry superstars Dave and Yvette Ulloa. 
Dave and Yvette, who boasts almost 40 combined years of invaluable experience in the direct selling sector, are lauded worldwide for their leadership approach, business strategies, and their innate ability to connect with people. 
Their list of accomplishments is breathtaking—they've been named top income producers/earners in previous companies on multiple occasions, they once helped launch and grow their business to just over three billion dollars in collective sales and revenue, and they've spanned the globe by constructing an organization that consisted of 135,000 people from over 30 countries. 
The entrepreneurs, originally from New York but who now reside in Vero Beach, Florida, have also trained thousands at international speaking engagements, dawned the cover of national entrepreneurial publications, and have collaborated with some of the world's most acclaimed mentors and authors including Tony Robbins, John Assaraf, and Zig Ziglar.      
Simply put, the couple has done it all. And with ByDzyne as Dave and Yvette's next and quite arguably their most promising chapter yet, the company's executive team is salivating with excitement and anticipation for all that is about to unfold.  
"I am so thrilled that Dave and Yvette Ulloa have landed here at ByDzyne! They bring with them a wealth of experience and knowledge, and we are so excited to see them join BD nation and be a part of this amazing family and the abundant variety of opportunities that exist here.

Their résumé speaks for itself, and we are confident that monumental things are right around the corner for them and this company,"
expressed an elated Chad Chong, ByDzyne's cofounder.  
ByDzyne's newest members couldn't agree more. The couple, who have been married for 23 years, believe they have unearthed a company that is in a class of its own and will withstand any opposition.  
"After extensive research, we chose ByDzyne for a multitude of reasons. First, because of its three trends and because the company is pandemic-proof.

While most companies dissolved or had considerably reduced sales through these years, ByDzyne actually grew due to its training trend.

And secondly, but just as important, we found that ByDzyne is the only company out there doing travel right; the travel program is by far the best with its private trips and unique travel experiences for any budget.

We ultimately wanted to find a company that had different trends and verticals that could adjust to any economic downturn and also offer the best products and services, and we believe we have found just that at ByDzyne,"
declared the Ulloas. 
They're not wrong. ByDzyne has continued to flourish since its inception in 2019, and today offers some of the most prestigious opportunities in the total wellness, travel, and training trends, including the recent unveiling of Smart Market Academy Pro, ByDzyne's exclusive access to elite forex education and trading courses.
While they recognize there is hard work up ahead, for Dave and Yvette, who are active philanthropists and have experience launching orphanages in Brazil and Ecuador and have been hands-on with hosting personal development retreats, marriage workshops, and life and business building seminars, the fight is worth it for them. Their 'why' has always been about helping people turn 'their greatest challenge into their greatest gift.' 
"Seeing a brand new person's face when they finally realize they have hope and can have a better life that is brighter and more joyful than what they currently have is what it's all about; we love seeing people light up with blessings through personal growth and entrepreneurship.

We also love to save people's marriages that don't think it's salvageable and through the renewed hope that is present here at ByDzyne, especially the travel club and sharing how we changed our marriage as well, we are more motivated than ever to make a difference in people lives,"
expressed Dave and Yvette.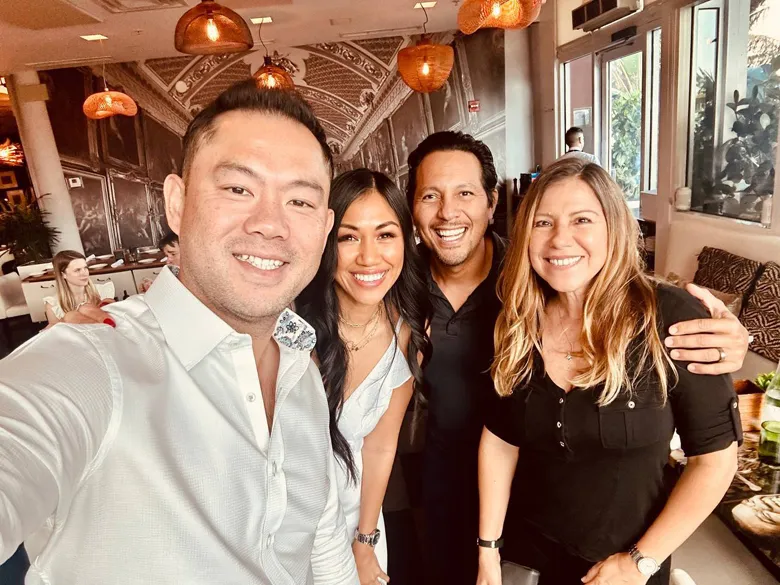 * ByDzyne makes ZERO income guarantees. It takes hard work and dedication to make a substantial income. All results may vary. Between 07/01/2021 to 06/30/2022: The number of active Brand Ambassadors (BAs) who have not received any commissions, bonuses or overrides is 19,901 or 77.12% of such BAs.
The median amount of commissions, bonuses and overrides received by all active BAs is $0.00. 77.12% of all active BAs have received, in the aggregate, less than or equal to this amount.   22.88% of all active BAs have received, in the aggregate, more than this amount. The average amount of commissions, bonuses and overrides that have been received.
Recommended Distributors ByDzyne