iX Global Acquires DRIVEN Trading
March 4, 2023
By Team Business For Home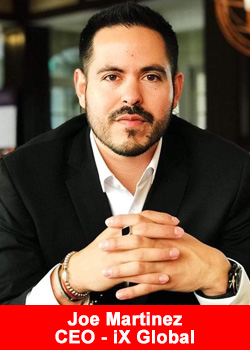 iX Global is pleased to announce that it has acquired DRIVEN Trading.
DRIVEN Trading is a trading education company led by CEO Cory Kromray, who is also a veteran of the direct selling industry. CEO and founder of iX Global Joseph Martinez and Cory recently agreed upon the terms of the acquisition, and the DRIVEN staff has already begun to be integrated into iX Global.
DRIVEN Trading is a young, successful company that is currently in their second year of operation. DRIVEN accomplished many firsts in their first year of operations: the first trading education company to launch an NFT collection from a live event, the first trading education company to give away an NFT wrapped supercar and the first trading education company to launch a state of art metaverse experience, amongst other exciting growth initiatives.
Entering their second year, DRIVEN Trading launched a new product series, investing in a mainstream direct to consumer collaborative platform that promised to deliver a powerful and diverse set of products ranging from education for beginners to the highest level of professional trading.
The platform delivered these products through a Platinum Master Series including courses, indicators, strategies, signals, masterminds, summits, live trading masterclasses and explosive collaborations with the top traders in the world.
"iX Global is pleased to bring DRIVEN Trading into the fold. Both iX and DRIVEN share the same vision of being community driven, and the DRIVEN traders have developed powerful education and tools that can reach around the world and give people the ability to pursue trading at any level."
Stated iX Global CEO Joe Martinez.
DRIVEN'S Elite Trading Team includes several licensed professionals and major crypto traders such as EVP of Trading Education Noah Defraties and long time education pioneer Justin Adams, along with some of the best index, options and futures traders in the world. In fact, Driven CEO Cory Kromray is globally recognized as being a top 1% futures trader himself, and the iX Global Community is very excited to learn from these experts.
As DRIVEN is integrated into iX Global the professional financial education and services offered will dramatically increase the value proposition to the iX community. These services in conjunction with iX Global's current ecosystem will create value at a level heretofore unseen in the direct selling space.
"This is a very big moment, we are coming into this JV with a lot of momentum, and each of the pillars of this new model will have a massive draw.

Nothing beats the power of collaborations, neither in marketing or in business and we are very excited to lead our community, our traders, and our entrepreneurs to the next level of growth and impact."
Says DRIVEN Trading CEO Cory Kromray.
About iX Global
iX Global is an educational and self development fintech platform that works on the philosophy of learning and earning. You can subscribe to the courses to learn financial skills to implement for yourself, and also earn money through the referral bonus structure that the company has put in place for its Brand Ambassadors.
iX members also become a part of a community that works together towards each other's personal and financial goals. For more information, please visit www.ixglobal.us.
Recommended Distributors iX Global